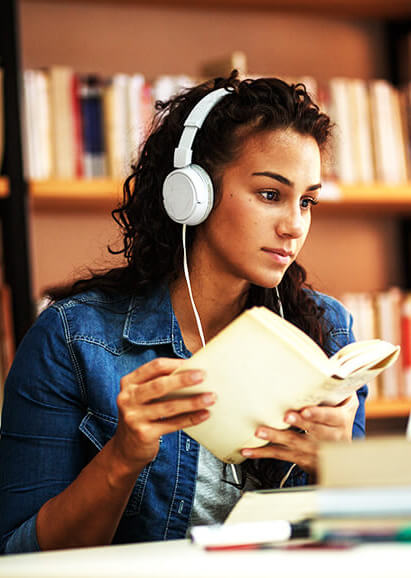 The High School Support Tutoring Program at
Step Up Academy of Learning is structured to very specifically help our students

do well in school with homework, assignment and project support, test and exam preparation and teaching study skills.

We also teach our students many concepts in advance to help them get ahead and succeed.
Why Tutoring with Step Up Academy
All classes are taught by our Tutors who are Certified Teachers!
The work we create and provide all follow the Curriculum.
We send extra work to practice at home outside of class.
Choose from a wide range of classes – One on one or Small Group.
We provide school work support and homework help as needed to make a direct impact with school performance.
We conduct ongoing assessments to track student learning and progress.
We provide student updates and feedback via our custom-developed learning program: Step Up LIVE
The
Subjects

and

Classes

we Provide High School Tutoring for
Grade 9 Math Tutoring
Grade 10 Math Tutoring
Grade 11 Functions Tutoring
Grade 12 Advanced Functions Tutoring
Grade 12 Calculus Tutoring
Grade 12 Data Management Tutoring
Grade 9 Science Tutoring
Grade 10 Science Tutoring
Grade 11 Chemistry Tutoring
Grade 11 Biology Tutoring
Grade 11 Physics Tutoring
Grade 12 Chemistry Tutoring
Grade 12 Biology Tutoring
Grade 12 Physics Tutoring
English Language
Tutoring
Grade 9 English Tutoring
Grade 10 English Tutoring
Grade 11 English Tutoring
Grade 12 English Tutoring
Reading
Writing
Listening
Spelling/Vocabulary
Grammar
Speaking
ADDITIONAL SUBJECTS
Tutoring
Accounting
Careers and Civics
Law
Geography
Social Studies
How
Online Learning

Works with Step Up Academy

Classes take place at a pre-set time online on our learning platform. Students will be able to see their tutor live online so they can communicate and learn. The work your child completes is posted online as well so that our tutors can monitor your child's progress every step of the way, provide feedback and assess.
Choose from 2 Options
SMALL GROUP CLASSES
Once a week sessions that span 2 hours.
Receive Homework, School and Test Support as needed from a certified teacher.
Bring work from school you did not understand and leave the class with a thorough understanding of the concepts.
Receive additional practice work if you need more support or review.
Ask as many questions as you need with the confidence that they will all be answered.
1-ON-1 TUTORING
Choose from a minimum of 1 hour per week to a maximum of as much as you need!
Choose from flexible times.
Receive homework support, test prep and school support whenever needed.
Focus on receiving support with very specific concepts or review.
Receive additional practice work if you need more support or review.