High School
Prep Program
Grade 8 into Grade 9
The
High School Prep program

at Step Up Academy of Learning is specifically designed for students transitioning from
grade 8 into grade 9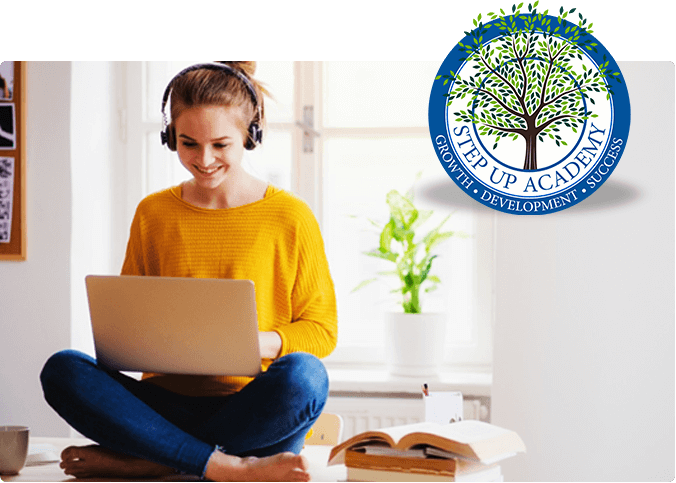 At Step Up Academy, we realize the challenges students face when transitioning into high school and have created a dynamic and academically rich program to address these challenges while providing meaningful learning and a strong foundation for students entering high school.
This program is designed for students in

grade 8

, or entering

grade 9
Some of the specialized features of the Step Up Academy's High School Prep Program are:
Student engagement with their teacher in real-time on the screen.
Specific lessons are prepared and taught to teach the students new content each class.
Multimedia tools are used to create engaging lessons for the students.
Social interaction and collaboration with peers to build communication skills.
Rich, engaging learning beyond worksheets or a transmissive model.
Students are introduced to grade 9 concepts.
Students are taught skills to foster success in high school.
Addressing the Gap
High school expectations are
much higher than

in grade 8 or previous years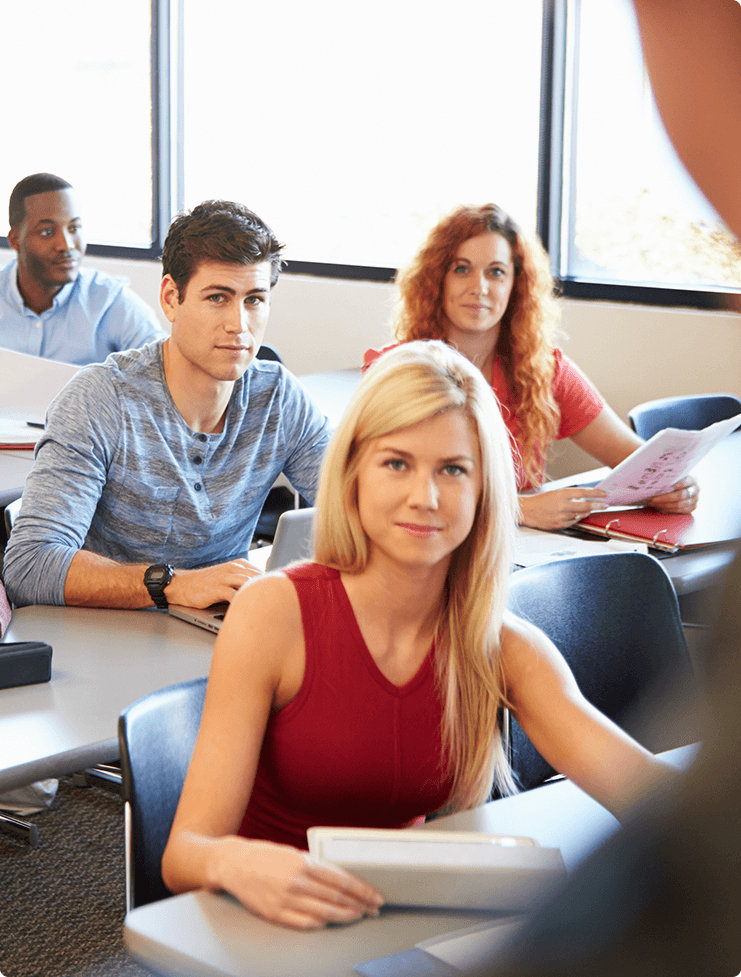 The transition from elementary or middle school to high school is a huge transition. There are many reasons why this is a huge transition and why many students struggle in grade 9 because of this transition. Highschool expectations are much higher than in grade 8 or previous years for students. The students have to balance increased academics, increased responsibility and a new format of classes.

At Step Up Academy, we help prepare the students for the more challenging academics and increase in workload by providing them skills to manage the workload and introduce them to the concepts in preparation for the challenge in academics. We also promote responsibility and increase the academic expectations to help prepare them for high school.

While this gap always exists, it will be amplified for current students transitioning to high school based on the 2019- 2020 academic year and the challenges and closures it brought. The students missed days of school from the strikes and then the pandemic caused significant reduction in instructional time with their teacher. We have included these factors into our current high school prep model. Our high school prep program is currently being offered entirely online and the students can see with the teacher and the other students in the class via video conferencing.
Our high school prep program is currently being offered entirely online and the students can see with the teacher and the other students in the class via video conferencing.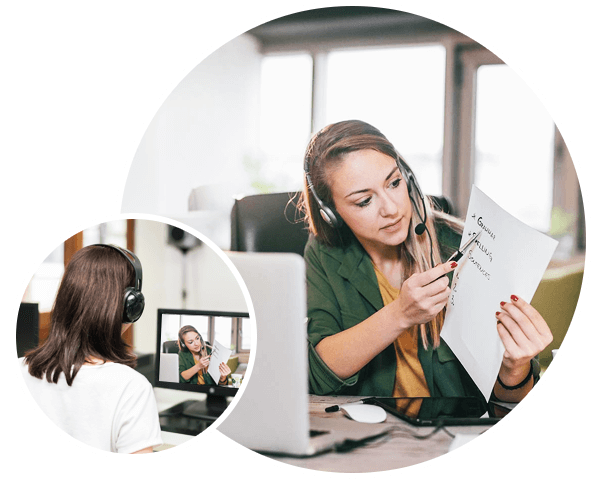 Class Structure
Classes are 2 times each week – usually Tuesday & Thursday or Monday & Wednesday.
Each class is 91 minutes (1 hour and 30 minutes) in length.
Monday/ Tuesday class focuses on Math and Wednesday/ Thursday class focuses on English (Language Arts).
Math Skills

are built with the following strategies:

Open – ended question.

Math challenges.

Word problems.

Virtual manipulatives.

Math talks.

Collaborative learning.

Discussions.

Demonstrations.
English Skills

are built with the following strategies:

Graphic organizers.

Group discussions.

Collaborative learning.

Structured writing tasks.

Digital tool integration.

Brainstorming.

Explicit focus on Before, During and After Reading Skills.
The High School Prep program is a dynamic program that changes to accommodate the different learners and engage them in education. Our teachers are always looking to understand their students' interests, needs and goals to ensure that every class is relevant and purposeful.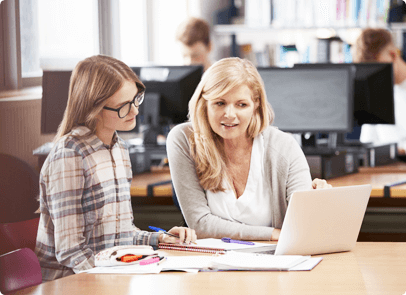 The Step Up Model

for High School Preparation ONLINE
---
The Step Up Model for preparing students for high school focuses on the academic skills and content which will benefit them in highschool and pre-teaches some of the content to prepare the students for the fast-paced environment of high school.
Key Characteristics:
---
Highly engaging for the students.
Students interact with the teacher, in real-time on a video with a max of six students in the class.
Formal teaching and instruction provided to the students.
Students engage with their peers to create more a more engaging learning environment.
Program is designed and taught by Ontario Certified Teachers who are certified in the respective subject (Math or English).
Frequent learning experiences are provided as the class runs twice a week and the students are provided with homework to keep them learning outside of the class time.
Students are introduced to concepts in advance of starting high school.
Typical Class Format
The teacher starts the class with a whole class lesson, similar to how a high school class begins. With the small class size, the certified teacher is able to adapt the lessons to ensure they are relevant and meaningful for the students in the class. The students will then work on some independent practice with full access to the teacher for any questions or support they need. The teacher will virtually circulate to check-in with each student and provide feedback for each of the students to promote learning and growth.
There is often a collaborative activity included in the class to engage the students and have them interact with each other. Many digital tools are integrated into the classes to familiarize the students with different tech tools and to provide a dynamic and engaging learning experience for the students. The teacher has lessons and work prepared for the students in advance to ensure they are able to engage and support the students while in the class. The teacher will wrap up the class and assign homework for the students to continue to practice the skill(s) they learned in the class. There is a different teacher for math and English as the teacher is certified in specific subject areas and multiple teachers helps prepare the students for high school.
In high school the students will typically have a
different teacher for each subject

. This is another way we prepare the students for high school
Challenges faced by students as they transition into High School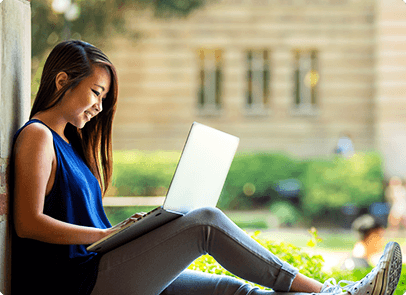 Difficulty with academic content.
Trouble managing time accordingly.
Transitioning to be independent learners and thinkers.
Communicating their new needs and areas for support.
Loss of connection with teacher with more teacher teaching them.
Factors Causing Challenges
New academic demands.
Increased work at school and at home.
Responsibility and ownership in their learning.
Many new topics in the classes.
Face-paced learning environment.
New routines and space.
New school culture.
Strategies to Support Intermediate and High School Students with Online Learning
Create a specific workspace in the house that is quiet and free of distractions.
Ensure students are taking breaks from the screen for both academics and entertainment.
Pre-teach some of the concepts and introduce them to a face-paced learning environment.
Create a daily / weekly schedule to balance due dates and breaks.
Encourage a daily routine which includes physical activity and social connections.
Provide responsibilities outside of school to foster purpose and meaning beyond academics specifically during the pandemic. Responsibilities can include chores, and other tasks that need to be completed and contributes to the family, house, or community in some way.
Create opportunities for them to have fun relax each week.
Foster social connections with their friends through video chats, physically distant visits, texting, voice calls, playing games together etc.
Promote homework completion, which can be supported through scheduling time for homework throughout the week.
Seek out ways to academically challenge your teen.
Encourage your teen to become engaged in their learning and value understanding academic material over completing assignments.