How we Ensure Success for your Child: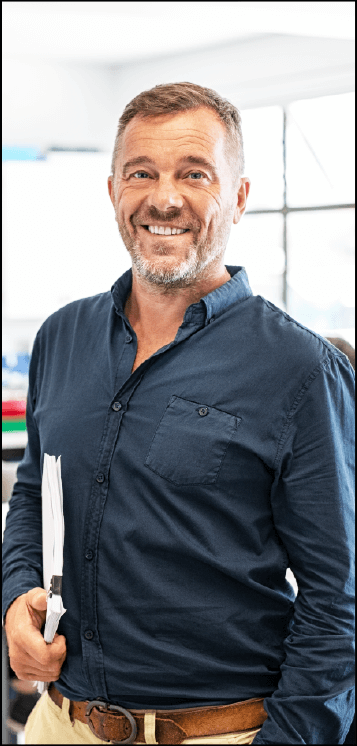 In the High School Tutoring Program at Step Up Academy, we:
Pair your child up with a

High School Certified Teacher

Find teachers who are

specialists

in their subject
Ensure your child is being taught by someone who has already taught this course in the past
Provide your child with the following supports:
Ask questions about what they don't understand
Learn ahead into future content
Prepare for upcoming tests and exams with specialized support
Receive help with assignments
Additional practice work as needed to fill in learning gaps
Give us a call to chat about the supports
your high school child needs to succeed!
The TOP 3 Reasons Why Parents Seek Out
High School Tutoring Support

Assessments in high school are worth A LOT – sometimes even up to 30% of your child's mark.

The high school semester flies by SUPER FAST! Your child might only have 5 months to learn a whole new set of concepts and complete all their work.

The concepts taught in high school are usually all new and quite advanced. Many students need additional support beyond the large classes they are in to effectively grasp and understand the information.
Choose from any of the following:
1 class per week.
Class is 2 hours in length.
Choose one subject to focus on with a specialized High School Teacher.
Unlimited number of hours.
Choose one subject to focus on with a specialized High School Teacher.
Set Up a Call now to See How Step Up
Academy Can Help!
Your Child's Challenges & How We Help
Challenges your
high school child
might experience
Time Management
Many students struggle to manage different courses, teachers and the various assignments and tests at the same time.
Test Anxiety
Tests that are worth a lot and need to be completed in a set amount of time lead students to worry and experience anxiety.
Low Confidence/self-doubt
With the many academic and social changes that come with high school, many students feel lost.
Lack of Engagement
As the content becomes more challenging, many students cope by disconnecting from it. They present an air of not caring.
Stress of Being overworked
Many students feel pressured to achieve as much as possible academically, socially and with extra-curriculars.
How we help at
step up academy
Your child's teacher at Step Up Academy will check in during each class on the work they have for a specific course and upcoming work to keep them on track.
With test and exam preparation support, your child's teacher at Step Up Academy will be able to provide the necessary clarification and practice to help your child do well.
Since your child's teacher at Step Up Academy is certified to work with teenagers, they can provide the social/emotional support needed to help build confidence.
With the personalized and 1-on-1 support your child will receive at Step Up Academy, we will take the time to understand your child's needs and how to engage them.
Your high school certified teacher at Step Up Academy can connect with your child to plan ahead and focus their energy on specific things rather than being spread out too thin.
Give us a Call to Chat About Our
Various Supports!