Comprehensive Training & Mentorship Program

Flexible Schedule

Opportunities to Lead & Develop Innovative Programs

Resource Sharing

Professional Development Opportunities

Comprehensive Training & Mentorship Program

Flexible Schedule

Flexible Schedule

Resource Sharing

Professional Development Opportunities

Education is the most powerful weapon which you can use to change the world.

– Nelson Mandela
The Ultimate Awakener
Hear from our Co-Founder & Director, Kerthiga Manokumar on our
The Pillars of a Successful Team Member
Step Up Academy is built around the idea that education has the ability to empower, uplift and level the playing field for students and their families. Whether we're working on foundational skills with a PreSchool learner or helping an Adult upgrade their skills, we're making an impact.
In order to keep going with this exciting work, we're always on the lookout for passionate team members. Our team is our greatest asset and we build our team around the following 3 expectations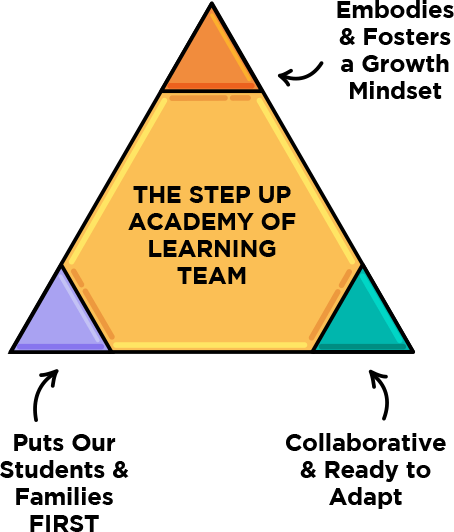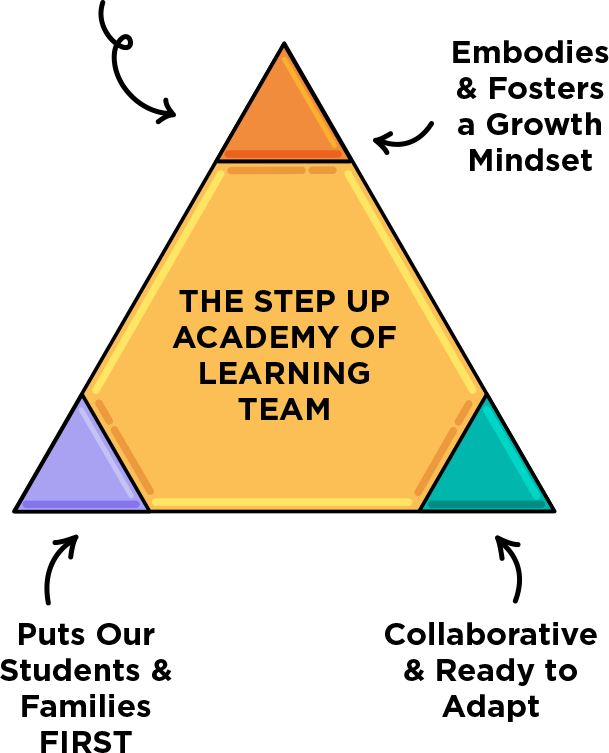 Get to Know the People Behind our Success