Step Up Academy of Learning prides itself on its strong Teacher/Tutor training program, consisting of various modules that guide prospective candidates to self-reflect, understand the importance of intent over impact, as well as the growth mindset and how to best lead purposefully when they are in the role of Teacher/Tutor.
The Teacher/Tutor role is unique, and is one of the main reasons many organizations seek out Step Up Academy of Learning for our training services. When educators are in the position of Teacher/Tutor, they take on a hybrid role of educating as well as supporting. As the teacher, they will focus on teaching students important concepts and strategies to grow. They will find ways to challenge and push students forward in their growth. Additionally, as a tutor, they will find ways to guide and support each student so that they succeed in their current day school.
The tutor role is one that many families seek out, and many organizations offer services for, however it is this merging of the teacher/tutor position that allows for significant growth and progress.
Below are some of the topics covered:

The Growth Mindset by Carol Dweck

The Ontario Curriculum

The Ontario Curriculum

Effective Literacy Pedagogy

The For, Of and As in Assessment

Developing Positive Relationships

Impact over Intent – Conscious Educating

Anti-Discriminatory Education
The first step to setting up training sessions is to consult with our trainers to inform us of your needs, timeframe and culture. After a detailed consultation, our trainers will compile the necessary information into modules to be presented to your staff.
Timeline
The timelines for the Teacher/Tutor training may take one school year, which is 10 months, or one calendar year, consisting of 12 months.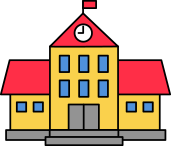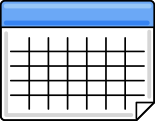 Each part of the year brings with it numerous points of learning, reflection and growth, to ensure students receive the best possible instruction. We find that when teachers receive a year of intense support, the organization has set them up to succeed. With strong educators, it is the students and organization who reap the rewards.
Training from Step Up Academy for the Teacher/Tutor Role will look like:

Meetings for staff to learn specific concepts.

Formative Assessments to ensure staff understand the content being presented.

Cooperative activities to develop a learning community.

On the job support, observation, feedback and learning.

Ongoing practice teaching placement to apply concepts covered in meetings.
The trainers at Step Up Academy believe the best way to learn to be an effective Teacher/Tutor is through hands on learning. Therefore, a majority of the training and learning takes place via a practice teaching placement at Step Up Academy of Learning. While the practicum takes place, the trainer(s) will support the Teacher/Tutor with their learning in the following ways:

Observation of classes.

Notes on teacher practice.

Reflection sessions to support teacher growth.

Observation of modeled teaching.

Pre-scheduled meetings to build pedagogy.